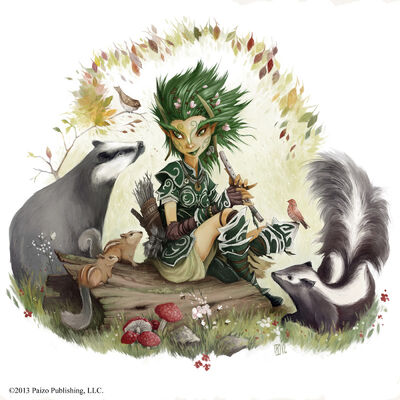 Player: Sophia
Class: Druid
Race: Halfling
Ali - Bitchy elf. Not a badger.
Dru - Bossy dwarf. Also not a badger.
Flynt - Probably sees badgers in the smoke that's always around him.
Ella - Music human. Badger? Nope.
Oliver Wildweed - Sneaky human. Possibly can procure another badger.
Pierce - Keeper of badgers. Founder of Badger Kingdom...? Yes.
Raincar the Magnificent - He made me a balloon badger once. I like him.
Sir Cygnus - He comes from a land of mystical badgers. I know this.
Bea - Still no badgers.
Max - I'm pretty sure he's eaten at least four badgers. He is the sworn enemy of my people.
Community content is available under
CC-BY-SA
unless otherwise noted.